Following the success of our Social Justice Series last year, OCC has returned with a new lineup of events for the 2023-2024 academic year. This year our presentations include topics relating to Diversity, Equity & Inclusion (DEI), the environment and climate change, LGBTQ2+,  racism, human rights, and more!
For more information, please contact Charlotte Langeveld at clangeveld@ocean.edu.
OCC Accessibility Statement
"Ocean County College complies with federal and state disability laws and makes reasonable accommodations for individuals with disabilities. If you have a disability and require reasonable accommodations to fully participate in this event (captioning, ASL interpreter, large or electronic print) please contact Kristyn Stout at  kstout@ocean.edu.  All requests for accommodations must be received 5 business days prior to the event."
2023-2024 Event Schedule
NOVEMBER
Join Us for "The U.S. Supreme Court & Its Social Impact"
Wednesday, November 15, 2023 at 11:00am in Gateway Lecture Hall (GATE*104)
Marny Requa will cover high-profile Supreme Court cases from the past two years, exploring the role of the Court in the US Government System and its impact on economic, racial and gender justice issues.  You will gain insight into the far-reaching influence of the Court and how its decisions affect society, providing an excellent opportunity to learn more about the US legal system.
Marny Requa, J.D.
Marny Requa is an Associate Professor at Georgian Court University and former Chair of the Department of Criminal Justice, Anthropology, Sociology and Human Rights. She is an active member of the New York City Bar's International Human Rights Committee, currently authoring a report covering freedom of expression and the global crackdown on civil society.  Requa has published academic articles on human rights and socio-legal issues and previously was a faculty member in the School of Law at Queen's University Belfast in Norther Ireland.
Questions? Contact Jason Ghibesi at jghibesi@ocean.edu
___________________________________________________________________________________________________________
Join us for "Human Rights in Crisis Affected Countries"
Monday, November 20, 2023 at 9:30am in Tech (Building 25 Room 115)
Join us for an insightful presentation by Charlotte Langeveld, College Lecturer II on Food Security, Education and Human Rights in Crisis Affected Countries.  Learn from Professor Langevled's first-hand insights and discuss the challenges of effective humanitarian aid delivery.
Questions? Contact D. Ali Botein-Furrevig at abotein-furrevig@ocean.edu
The Social Justice Series is presented through the collaboration of OCC's Foundation, Student Life, the School of Arts and Humanities, the School of Business and Social Sciences, EOF, the Library, and the Grunin Center. For more information, please contact Charlotte Langeveld at clangeveld@ocean.edu
Previous Season
In September 2020, several Ocean County College departments launched a year-long series of monthly interactive events, films, and lectures dealing with social justice issues — race, hunger, immigration, environmental change, gender and LGBTQ concerns, and more.
To date, the Social Justice Series has included a keynote presentation by award-winning actress and author Anna Deveare Smith (West Wing, Nurse Jackie, Black-ish) who addressed the vulnerability of youth, inequality, the criminal justice system, and contemporary activism; screenings and workshops of the films 13th, about the 13th Amendment, and Color of Fear, stories of eight men of color and their experiences, and several timely events in October.
On October 14, Assistant Dean Veronica Guevara-Lovgren and College Lecturer IIs, Samantha Glassford and Stephen Downey led an Immigration Panel with OCC students featuring faculty and leaders from New Jersey immigration rights organizations and a discussion of the experiences of Dreamers from around the region. A documentary on immigration by a recent OCC graduate also was screened and discussed.
Dr. Henry Jackson presented Voting Rights: A Social Justice Perspective on October 23, in which he explored the difference between the right to vote and the ability to vote, focusing on the 13th, 14th, 15th, and 19th amendments and the Civil Rights Act of 1965.
Shakespeare Live! was presented on October 27 by College Lecturer IIs Ameer Sohrawardy and Paul Chalakani via WebEx for OCC students and local high school students. They featured the trial scene from Act 1, Scene 3 of Othello. After the performance, the students took part in a Q&A session with the actors and director.
This Social Justice Series enjoyed a successful year, in spite of having to defer in-person elements of the programming due to the pandemic. The programming was so popular, an exciting new line-up — interactive, in-person (as well as virtual) — is being prepared for the 2021-22 season including films, panel discussions, speakers, theater, dance, and poetry events.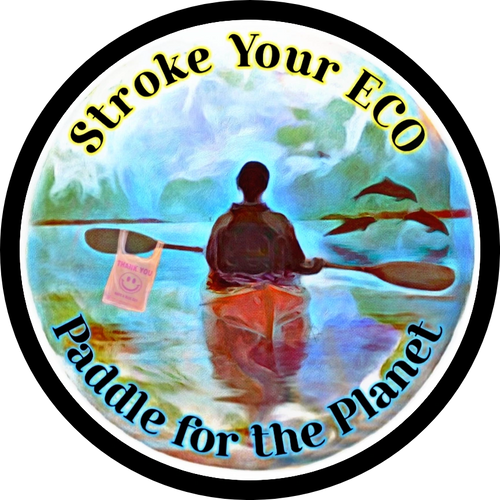 Be a part of the solution: Environmental clean up on Lake Shenandoah, Lakewood, NJ, 10:00 AM, July 1.
Volunteers needed!
Stroke Your ECO is an initiative to get out in our waterways and clean them up, one paddle stroke at a time, one piece of plastic at a time. Kayakers, stand-up paddler boarders and paddlers of any kind, come out and join!
We need as many people to get involved as possible, so even if you cannot make it, please, please, please, spread the word to your kayaker/canoeist friends.
We are also trying to get the County and clean communities involved, so perhaps we can bring more awareness to this overwhelming issue that is currently taking over these waterways.
What is needed: PFD (life vest), tick spray, hydration and sunscreen
What will be provided: gloves, grabbers, garbage bags
Come on out and let's get 'er done!
For more information contact: Charlotte Langeveld 732-255-0400 x 2536 or clangeveld@ocean.edu
Thanks to everyone in advance!
Join us for a lecture by Dr. Tao Dumas titled, Rights, Redactions, and Responsibility: The 1st Amendment Freedom of Speech and Social Media
Monday, April 17, 2023, from 9:30 am, GATE (Building 101, Room 104)
Dr, Dumas has many accolades, including working as an associate professor in several prelaw courses at TCNJ and conducting research projects on how lawyers shape and work within the legal system.
This event is sponsored by The Governmental Affairs Institute
Questions? Contact Jason Ghibesi at jghibesi@ocean.edu.
A Conversation with Mia Hamm
Wednesday, March 8, 2023, from 6:00 pm, Grunin Center, Main Stage
After 17 years, two World Championships, two Olympic Gold Medals, and near unparalleled success as a marketing icon, Mia Hamm retired from professional soccer in 2004 as not only the best women's soccer player in history but also as one of the most important and recognizable female figures in the history of the sport. Hailed by ESPN as the greatest female athlete of the past 40 years, Mia was the youngest woman to ever appear in a match for the US Senior Squad at just 15 years old in 1987. Mia has continued to serve as an inspiration to young girls looking to rise to the pinnacle of the sporting world. She has served as an outspoken advocate for Title IX and gender equality across sporting lines. Mia is also a part owner of the MLS' Los Angeles Football Club and the expansion franchise, Angel FC of the NWSL.
A Discussion About Diversity, Inclusion and Social Justice With Dr. Vernon Smith
Thursday, February 9, 2023, 11:00 am, Gateway Building, Room 104, Lecture Hall
Dr. Vernon Smith is an Assistant Professor in the School of Education and former Program Director for Educational Counseling at Monmouth University. He currently serves as the Assistant Director for the Social Justice Academy. He has leadership experience in Student Affairs, having served as the Director of Counseling and Health Services and the Director of Housing and Residential Life. Dr. Smith's research centers around diversity, inclusion, and social justice advocacy. He has presented scholarly papers at international, national, state, and local conferences on topics such as Parent involvement factors from the perspectives of academically successful Black male college students; Exploring best practices for effectively serving and retaining African American college students impacted by trauma; Student retention; Family influence on student development; and the Impact of cultural trauma on African Americans. Dr. Smith currently serves as Monmouth University representative for the United Nations Department of Global Communication.
This is an exciting event that will include a presentation and audience discussion about issues focused on creating a free environment where students and professors with different viewpoints can express themselves.
Claudia Rankine, Virtual Poetry Reading
February 22, 2023, at 12:30
Please join us for a virtual poetry reading and conversation with award-winning poet, essayist, and multimedia artist, Claudia Rankine.
"Claudia Rankine is a Jamaican-born American poet, playwright, educator, and multimedia artist whose work often reflected a moral vision that deplored racism and perpetuated the call for social justice. She envisioned her craft as a means to create something vivid, intimate, and transparent."
"Claudia Rankine is the author of six collections of poetry, including Just Us: An American Conversation, Citizen: An American Lyric and Don't Let Me Be Lonely; three plays including HELP, which premiered in March of 2020 at The Shed, NYC, The White Card, which premiered in February 2018 (ArtsEmerson/ American Repertory Theater) and was published by Graywolf Press in 2019, and Provenance of Beauty: A South Bronx Travelogue; as well as numerous video collaborations. She is also the co-editor of several anthologies including The Racial Imaginary: Writers on Race in the Life of the Mind (FENCE, 2015). In 2016, she co-founded The Racial Imaginary Institute (TRII)."
A Discussion About Food Insecurity with Clancy Harrison
Monday, October 10, 2022 from 11:00am in Gateway Bldg. Room 101, Lecture Hall
Join us at this presentation to learn more about food insecurity, the stigma surrounding it, and ways we can all work together to address the problem.  Clancy Harrison is an internationally-renowned keynote speaker, food equity advocate, founder of the Food Dignity® Movement, TV/Media contributor, host of The Food Dignity® Podcast, and registered dietitian.  Her wise, heartfelt, and well-researched presentations challenge the judgments that stand in the way of improving everyone's access to nourishing food.  Her message gives rise to refreshingly simple strategies for how audiences can put her ideas for food equity (or what she call Food Dignity®) into action to create real and lasting change.
"Shakespeare's Whistle Blowers: Ladies First!"
Wednesday, October 19, 2022 from 11:00am in Gateway Bldg. Room 104
This is an exciting event that will use film and audience participation to connect the most famous writer in the English language to contemporary dilemmas of sexual harassment.  We will watch scenes from "All's Well That Ends Well" and envision how women today can form alliances with one another, empower themselves and confront their Harassers.
Film Series "The Social Dilemma"
Thursday, November 17, 2022 from 11:00 am, Technology Building, Room 115
The documentary examines how social media platforms control us as individuals and society as a whole.  It contends how these platforms contribute to political disinformation and even extremist groups.  It showcases how being on social media affects your mental and physical health, and what we can do to make an effective change.
October 2024
Critical Race Theory (CRT)
Monday, October 23, 2023 at 2:00 pm in the Gateway Lecture Hall (GATE*104)
Unraveling the controversy in pursuit of telling the American Story.  In the past year CRT has been deemed an issue due to a misunderstanding of the term and the fear that sharing the truth about slavery and racism might make certain groups uncomfortable.  This panel discussion will focus on the myth versus the reality and why American History must be celebrated by all.
Meet the Panel:
Louise Dente – Cultural Caravan Productions, Founder/Executive Producer since 2007.  Louise has produced episodes of Cultural Caravan TV on community access and cable TV throughout New York, New Jersey and the Tri-State area, in celebration of the history, arts and culture of people of African ancestry.
William Seraile – William has a Ph.D. in American history from the CUNY Graduate Center.  He has received many honors and awards for teaching and research including the prestigious Carter G. Woodson Scholars Medallion from the Association for the Study of African American Life and History.
Basir Mchawi – Basir has woven a distinguished career as an activist, educator and communicator.  He has been a teacher, professor, headmaster, principal and central office administrator while an advocate for the establishment of independent Black schools. Basir currently produces and hosts the award winning WBAI radio program, "Education at the Crossroads" and writes on a free-lance basis for a number of local newspapers.
____________________________________________________________________________________________________
"Stroke your ECO"- Environment Justice Presentation
Thursday, October 26, 2023 at 11:00 a.m. in the Gateway Lecture Hall (GATE*104)
Lynn Brotherson will be addressing the concept of environmental justice from an ecological perspective. Lynn leads efforts to clean up waterways in Ocean County, mobilizing volunteers to work both on water and land. The presentation will provide insights into how individuals can actively participate in preserving our planet's precious natural resources, allowing them to make a positive impact.
Lynn is a native of Ocean County, born on the shores of Barnegat Bay. Her love for waterways coupled with a growing environmental consciousness lead to the creation of "Stroke your ECO/Paddle for the Planet" organized in March 2021. Since its inception, Stroke your ECO has successfully conducted over 70 clean-ups, removing a staggering 35,000+lbs of trash, debris, tires and other pollutants.
Lynn Brotherson's journey from a childhood connection to water to being a passionate environmental advocate showcases the power of personal dedication in making a positive impact on our planet's natural treasures.
___________________________________________________________________________________________________________
"LGBTQ+: Reading Between the Letters" 
Thursday, November 2, 2023 at 11:00 am in the Gateway Lecture Hall (GATE*104)
Dr. Ford will deliver an interactive presentation that deconstructs the diverse identities within the LGBTQ+ community, offering relevant terminology for effectively engaging with this community.  The presentation will challenge prevailing concepts of heteronormativity and patriarchy, which have historically oppressed LGBTQ+ individuals.  Participants are encouraged to ask questions for an engaging and enlightening discussion.
Dr. David Julius Ford, Jr., Ph.D., LCMHC (NC), LPC (VA, NJ), NCC, ACS
Dr. Ford holds a B.A. in Psychology and an M.A. in Clinical Mental Health Counseling, both from Wake Forest University. In May 2014, he earned his Ph.D. in Counselor Education and Supervision at Old Dominion University. Dr. Ford is a Tenured Associate Professor and Department Chair in the Department of Professional Counseling at Monmouth University. He is Co-Chair of the Branch Development Committee of the American Counseling Association, a member of the Black Male Experience Task Force, the Board Trustee for Counselor Education and Research for the National Career Development Association. Dr. Ford sits on the Board of Trustees of the Brookdale Community College Foundation and on the Inspiring Life Board of Directors.
Dr. Ford is the 2020 recipient of the AMCD Samuel H. Johnson Distinguished Service Award and the 2020 ACES Outstanding Counselor Education and Supervision Article Award. He is a classically trained pianist and is a proud, active member of Kappa Alpha Psi Fraternity, Inc.  As an undergraduate, he had the privilege of taking a class taught by the late Dr. Maya Angelou.
______________________________________________________________________________________________